We Are Specialists In Care Planning Software
The Aspirico name is derived from the word "Aspire" and points to our mission to create and deliver innovative, inclusive technology solutions for Digital Social Care Records, which allow people to fulfil their potential in life.
Since our foundation in 2006, we have been driven by the desire to help social care services become more person-centred.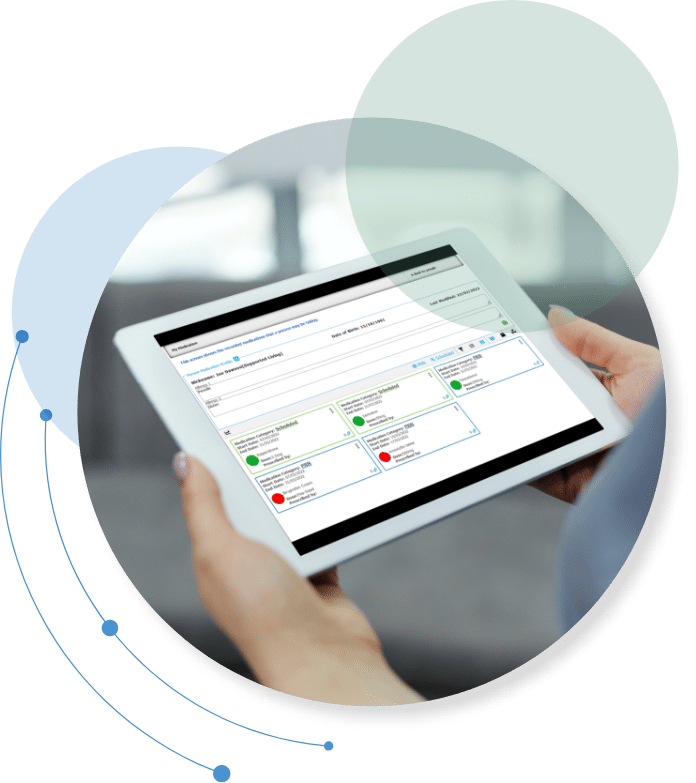 2006

May 2006

Aspirico was founded + two year International Research Project

2010

iplanit launched in conjunction with leading UK providers 

2012

iplanit Version 2 released 

iplanit grows service offering to "250+ services" to become the largest LD Specific CMS in the UK 

2014

iplanit Version 3 released 

Aspirico enters the New Zealand market 

2015

Aspirico enters the Australian market

2016

Grows service offering to over 1000 services 

2017

Prestigious UK Health Investor Award recognition – Technical Innovation category   

iplanit Version 4 enhanced with new modules 

2018

Record regional growth across the UK 

2019

iplanit Version 5 released with mobile working enhancements 

Expansion of iplanit beyond LD to wider specialist care including PD, MH and Aged Care 

2020

iplanit Version 5 mobile working enhancements and new modules 

2021

Aspirico becomes one of the first suppliers to be awarded a place on the NHS DSCR framework 

iplanit Version 6 release 

Winner Great British Care Awards 

2022

Technology Ireland Industry award winner for innovation 

Largest provider of specialist care planning and management solutions across Ireland   

Over 5,000 services supported by iplanit globally 

iplanit Version 6 enhancements and new modules 

2023

2023 award nominations for UK National LD and Autism Awards and the UK Health Investor 2023 Awards

Highly commended as Best Digital Solution in Social Care for HTN UK 2023 Awards
Care Planning Software Driven By Our Core Values
We are driven by our 'EVITA' values, which underpin everything that we do, from development of software to our approach to Client Management and support.
Evidencing Value

Allowing providers to demonstrate the value of their services to clients and funders.

Inclusion

Allowing people and their circle-of-support access to and control over their plans and progress, so that support is planned with them, not for them.

Transparency

Making service performance visible in real-time, making services safer, more responsive and drive continuous improvement.

Accountability

Equipping individuals, their circle-of-support and service providers with the tools to be accountable to each other, and to funders and regulators in a clear and effective way.
Our People Are Passionate About Social Care Digitisation
Our technology team is passionate about evolving client management software with our solution, iplanit, constantly improving the system to meet the needs of all stakeholders including people supported, provider management, staff and funder needs.
Many of our client facing staff are experienced social care professionals who are experts in person-centred principles and practice.
We have hundreds of years of direct social care experience in our Client Management Team, bringing expertise and experience to configuration and implementation projects, training and support.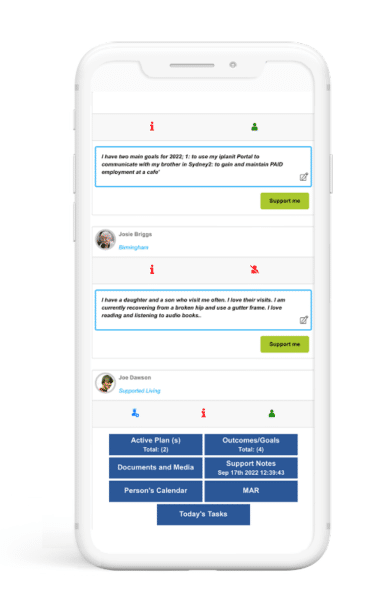 BOOK A DEMO
See our Multi-Service Provider Software in action, book a demo today!